Neuroscience of Dance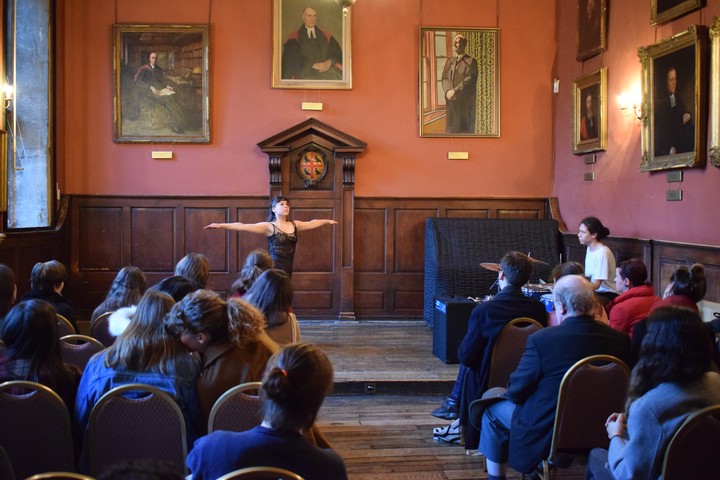 Dance is a fundamental form of human expression. But how do humans string together complex movements to a choreographed dance? How do audience and dancer interact during the performance? To explore the fascinating topic of 'The Neuroscience of Dance', I organised an afternoon combining science, virtual reality and performance, as part of the Centre for the Creative Brain program led by Professor Charlotte Stagg.
The symposium explored the link between science and dance in many forms. Featuring talks from Dr Guido Orgs, on how the brain mechanisms of movement perception underlie the aesthetics of dance; Dr Karen Wood and Rosemary Cisneros, on the Wholodance project exploring movement perception and digital technology; and Dr Peter Lovatt (also known as Dr Dance), on his work as a cognitive and dance psychologist. The symposium closed with a dance performance by Aneyn O'Grady in collaboration with Lewis Hunt Onatra.
The Centre for the Creative Brain symposia welcome anyone with an interest in the link between science and art. The Centre for the Creative Brain is generously supported by St Edmund Hall and the Wellcome Centre for Integrative Neuroimaging.